Buy Radha Krishna Pendant Online Combo Pack
Radha Rani (राधा रानी) loves Her Krishna beyond all and symbolizes the love humans have for Him. You can awaken that love within yourself and express Radha Krishna (राधा कृष्ण) Pendant (locket) by wearing.
If you want to enjoy peace, peace and wealth in your home family, then you must wear Krishna Radha (राधा कृष्ण) locket (Pendant) around your neck.
अपने घर परिवार में सुख शांति चाहते है तो आपको अपने गले में कृष्ण राधा का लॉकेट ही धारण करना जरूरी है। ऐसा करना से आपके घर में खुशियों का वास होने लगेगा और धन-धान्य का लाभ होगा।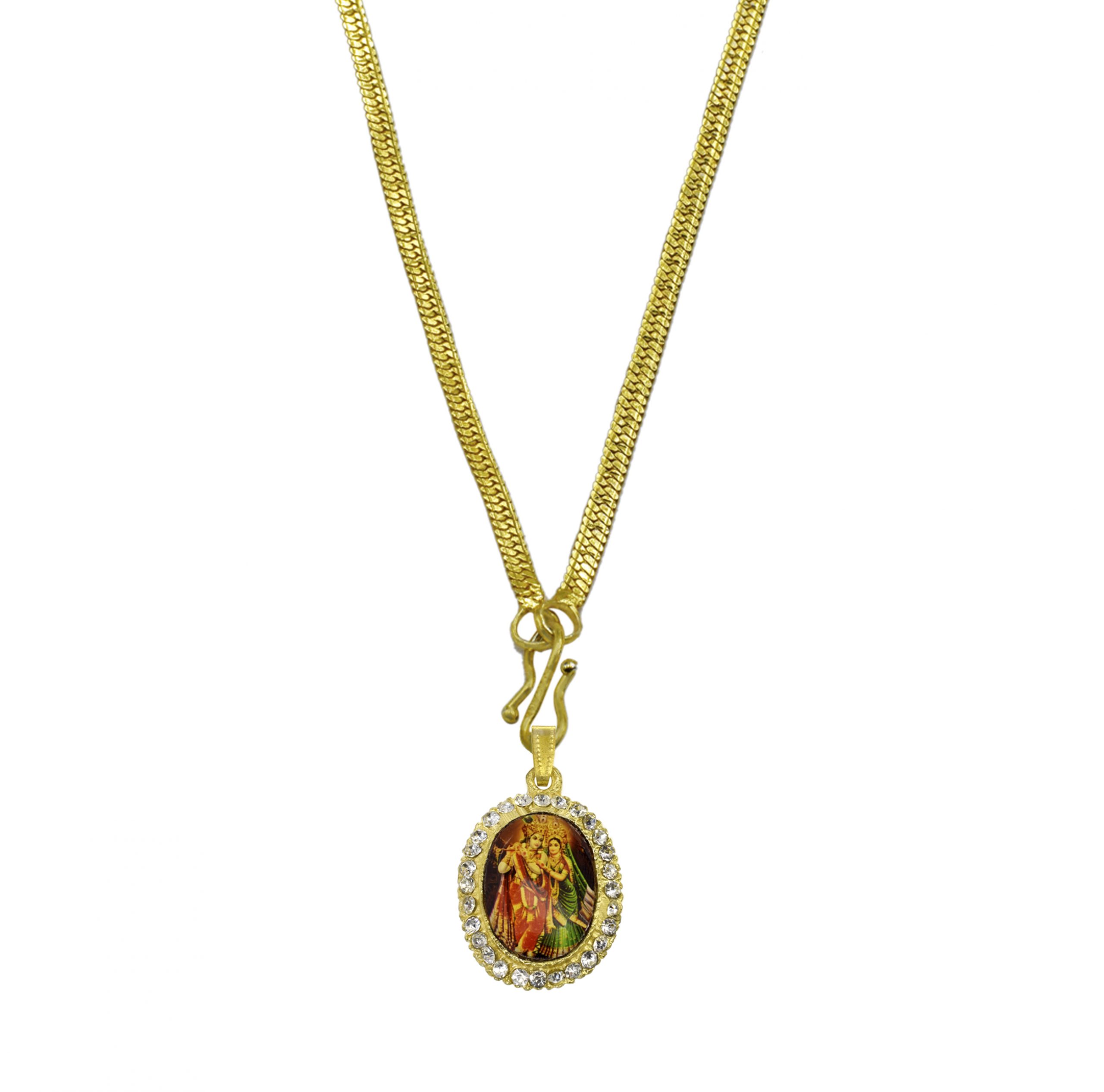 Size: 30 mm, Chain: 21 Inch
Color: Golden
Material:- Brass (Premium Quality)
In the Box: 1 Radha Krishna Pendant + 1 Chain
Product will be delivered in 3-7 working days.
Actual color might vary slightly from the images shown.
We request that you should provide complete address at which someone will be present to receive the package.