Trishul Om Namah Shivaya (? ??? ?????) Printed T-Shirt
Trishul is the symbol of Lord Shiva and considered as divine weapon of Lord Shiva. Lord Shiva trishul is one of the most powerful weapon in Hindu Mythology. Shiva trishul represents three gunas of life : ?satva, rajas?and?tamas.
Om Namah Shivay is most powerful mantra in Shaivism. Om Namah Shivay mantra produces positive energy and removes negative energy. Om Namah Shivaya means ?I bow to Shiva?, the supreme deity, the inner Self or Consciousness that dwells within all of us.
Trishul Om Namah Shivaya(ॐ नमः शिवाय) Printed T-Shirt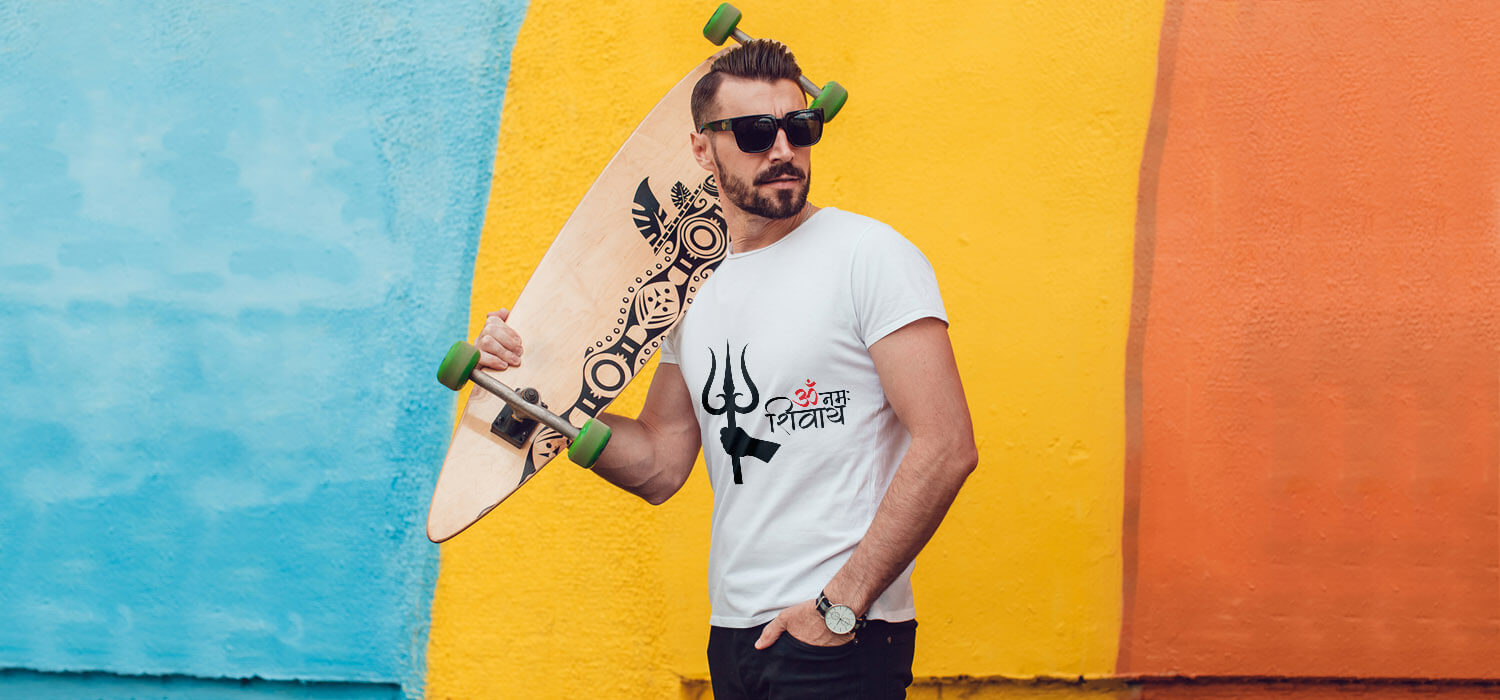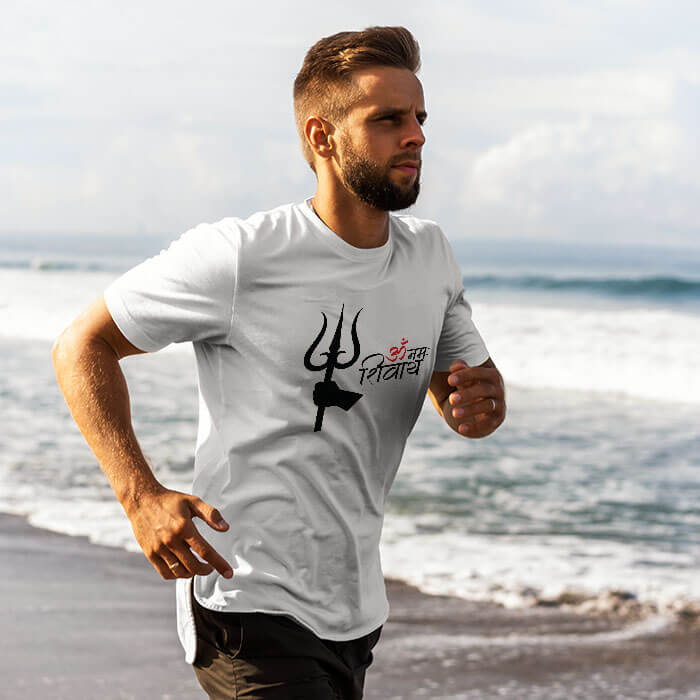 Round Neck
Color: White
Short Sleeves
Material: Polycotton Fabric
Quantity: 1
Soft and stretchable T-Shirt
Product will be delivered in 3-7 working days.
Actual color might vary slightly from the images shown.
We request that you should provide complete address at which someone will be present to receive the package.
We have limited quantity, one should order before time runs out.
Specification:
Trishul Om Namah Shivaya (? ??? ?????) Printed T-Shirt
Size

Large

Medium

Small

XL

XXL