Mahadev Best Pics Printed T Shirt For Men
Buy Best Mahadev best pics printed t shirt for men. According to the yogic lore, over fifteen thousand years ago, Shiva attained to his full enlightenment and abandoned himself in an intense ecstatic dance upon the Himalayas. When his ecstasy allowed him some movement, he danced wildly. When it became beyond movement, he became utterly still. Buy Shiva premium printed t shirt and show your love to lord shiva.
Mahadev Blue Printed T shirt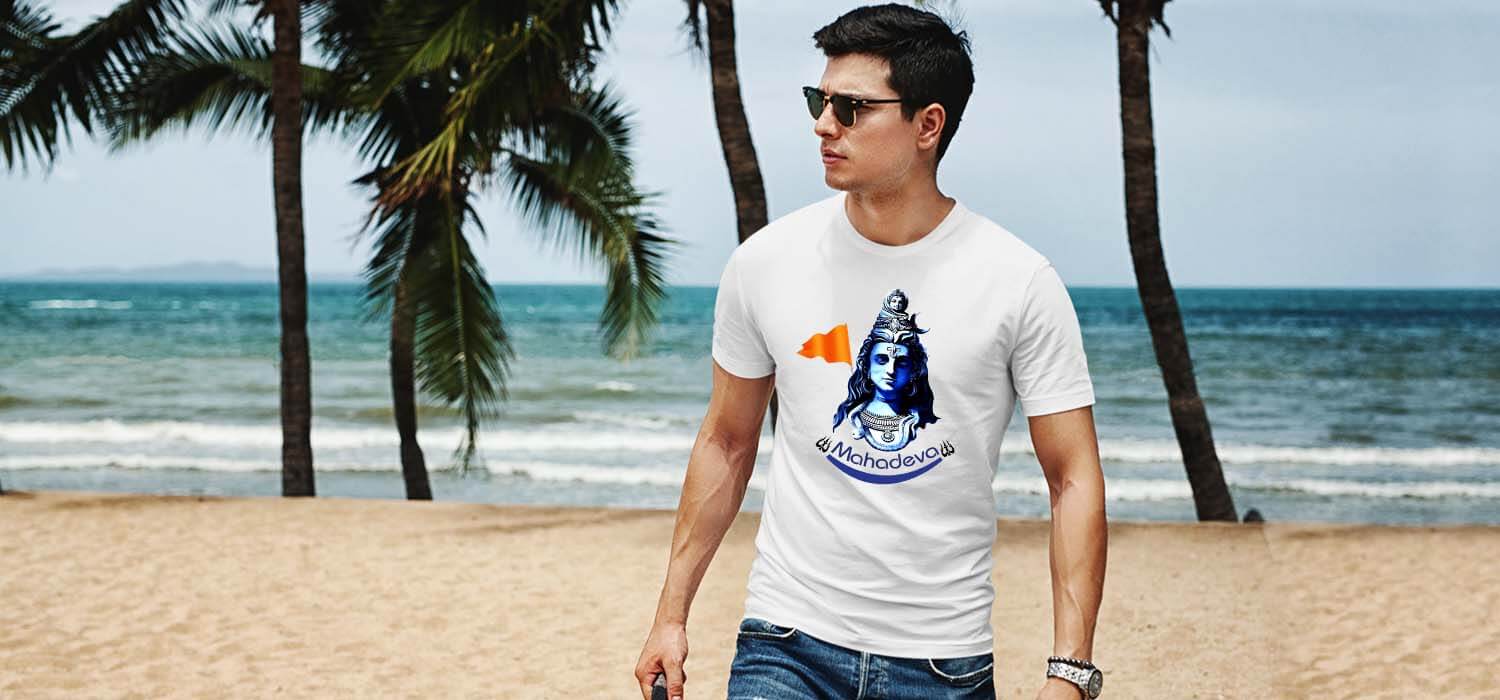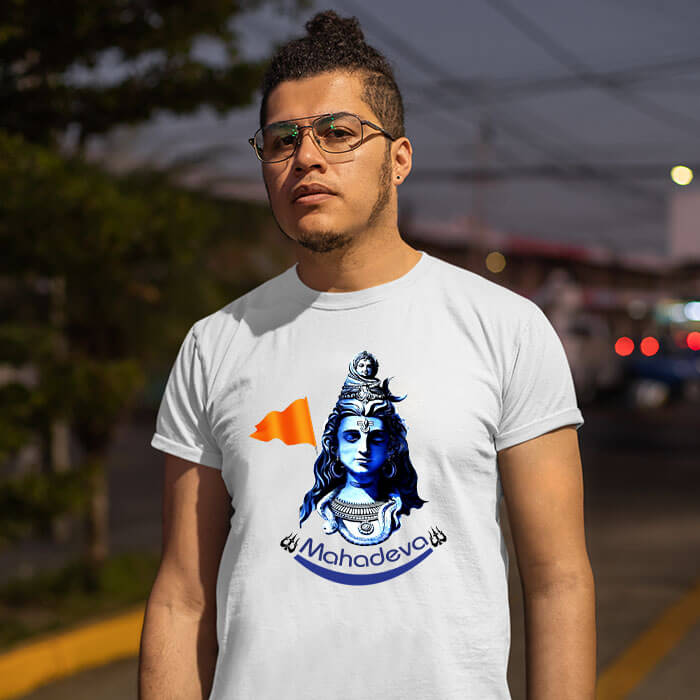 Round Neck
Color: White
Short Sleeves
Material: Polycotton Fabric
Quantity: 1
Soft and stretchable T-Shirt
Product will be delivered in 3-7 working days.
Actual color might vary slightly from the images shown.
We request that you should provide complete address at which someone will be present to receive the package.
We have limited quantity, one should order before time runs out.
Specification:
Mahadev Best Pics Printed T Shirt For Men