Buy Original Om With Lord Shiv Trishul Rudraksha Bracelet Online
रुद्राक्ष को महादेव के शरीर का अंश माना जाता है

,

इसको धारण करने से हमेशा बना रहेगा आपके ऊपर महादेव का आशीर्वाद। महादेव के त्रिशूल की शक्ति के कारण कोई भी रोग बिमारी आपका कुछ नहीं बिगाड़ पाएगी

,

ज़िन्दगी में सफलता की सीढ़ियां चढ़ते चले जाओगे। आज ही इस त्रिशूल रुद्राक्ष ब्रेसलेट को बनाये अपना

,

और दूर करे अपनी सारी परेशानिया।

Rudraksha Shiva OM Trishul Damru Designer gold Plated Kada Kada Bracelet Unisex Adjustable Bracelets for Men & Women.

Rudraksha is considered a part of Mahadev's body.

By wearing OM, Mahadev's blessings will always be on you.

Due to the power of Mahadev's Trishul, no disease will spoil you.
Hurry Up ! Only Few Hours Left.
100% Original + FREE SHIPPING
Cash on Delivery Available
ॐ, रुद्राक्ष और त्रिशूल है तीनो ही महादेव के प्रिय। इस ब्रेसलेट को बनाये अपना और सैदव रहेगा महादेव का आशीर्वाद आपके सर पे।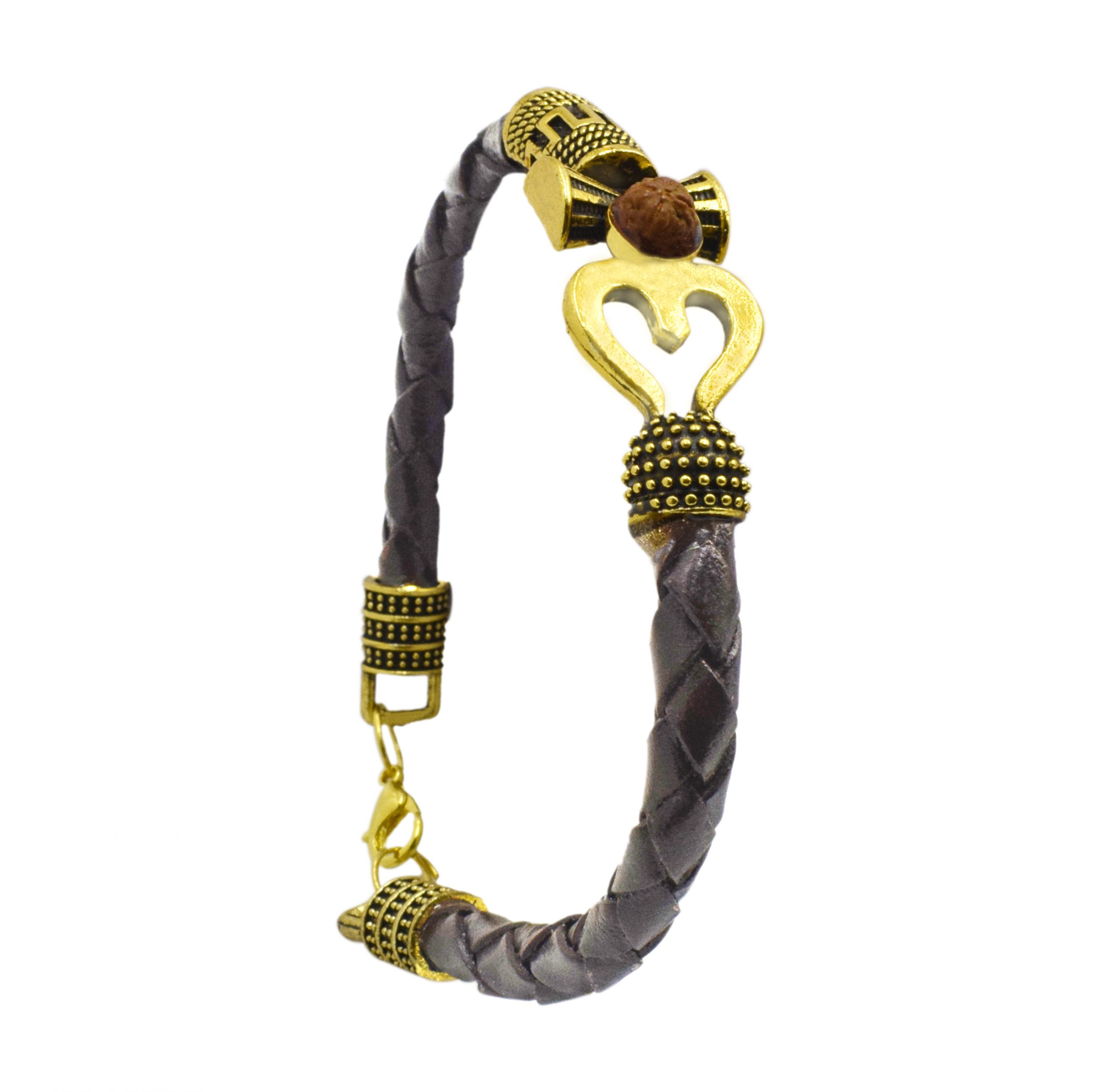 Size: Adjustable Free Size
Color: Golden
Material: Brass and Leather (Premium Quality)
In the Box – 1 Bracelet
Product will be delivered in 3-7 working days.
Actual color might vary slightly from the images shown.
We request that you should provide complete address at which someone will be present to receive the package.