Buy Original Maa Saraswati Kavach Locket Online
जैसा कि नाम से पता चलता है कि सरस्वती कवच का सीधा संबंध मां सरस्वती से है। देवी सरस्वती ज्ञान, शक्ति और बुद्धि को श्रेष्ठ बनाती हैं।[1]
Saraswati Kavach locket helps people who are suffering from mental disorders or hallucinations.
Saraswati Kavach pendant (locket) improves the mental ability of a person.
Neel Saraswati Kavach locket helps people struggling with careers or education.
Saraswati Kavach(armor) locket should be worn on Wednesdays to get the best results.
सर्वोत्तम परिणाम प्राप्ति के लिए सरस्वती कवच को बुधवार के दिन पहना जाना चाहिए। पहनते समय माँ सरस्वती के मंत्र का जाप जरूर करें- "ओम श्री सरस्वत्यै नमः"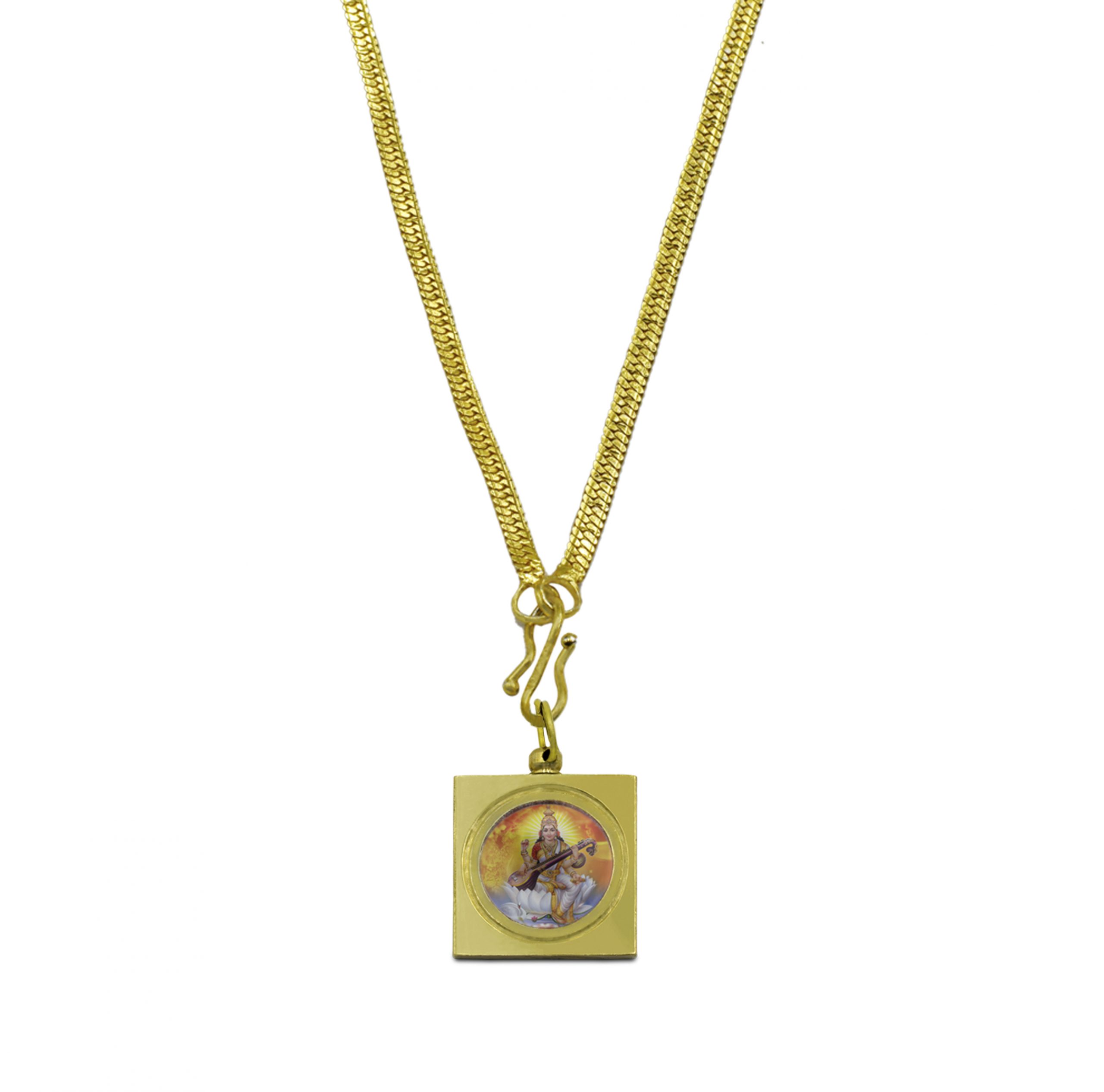 Size: 1.5 inch
Color: Golden
Weight: 4 gm
Material: Copper
Product will be delivered in 3-7 working days.
Actual color might vary slightly from the images shown.
We request that you should provide complete address at which someone will be present to receive the package.