Buy Classic Krishna/Murli Portrait Print T-Shirt Online
We are presenting you peacock feather t-shirt or mor pankh printed t-shirt dedicated to Lord Krishna. Krishna?is pictured in Hindu symbology with a crown of peacock's feathers, playing the?flute.This means that the heart of man is first a reed, and the sufferings and pains it goes through make it a flute, which can then be used by God as the instrument for the music that He constantly wishes to produce.
Funk up your style with our fashionable selection of Peacock Feather Printed Tshirt or morpankh printed tshirt.
Classic Krishna/Murli Portrait Print T-Shirt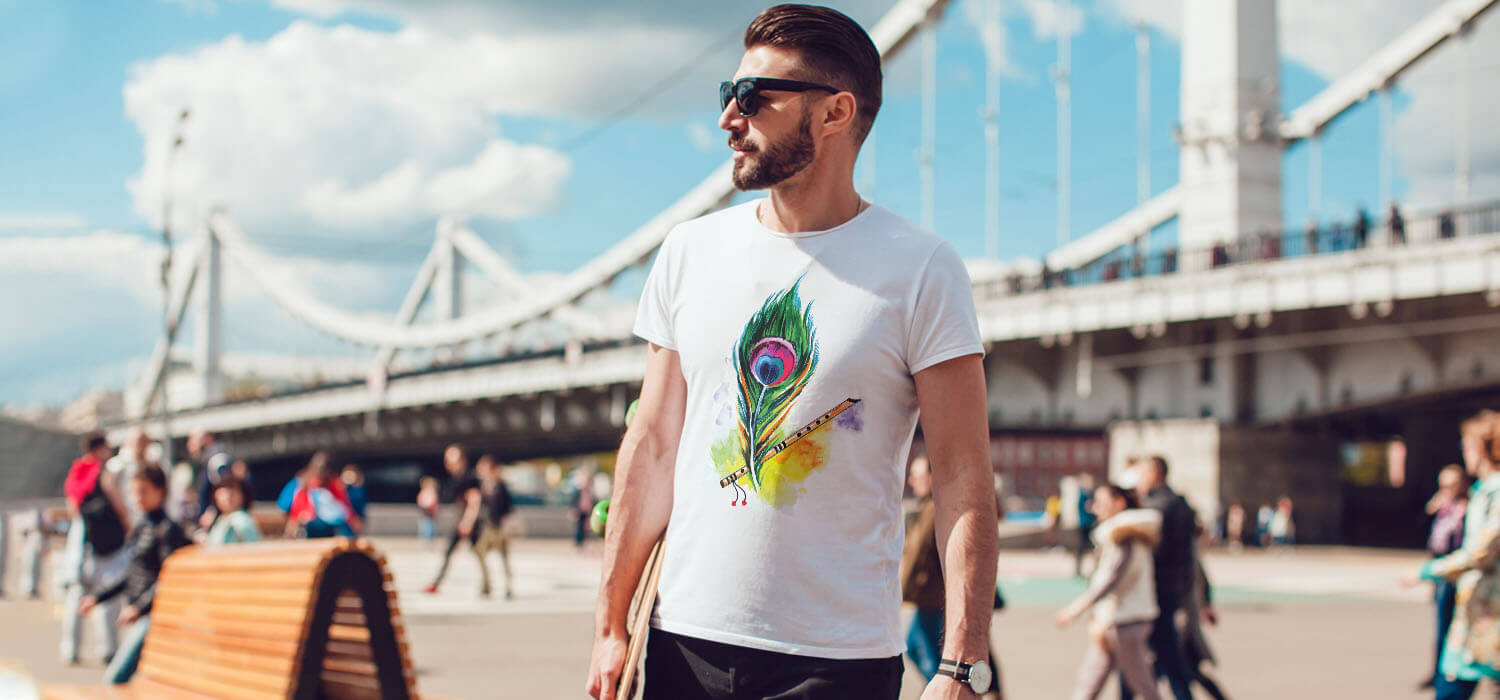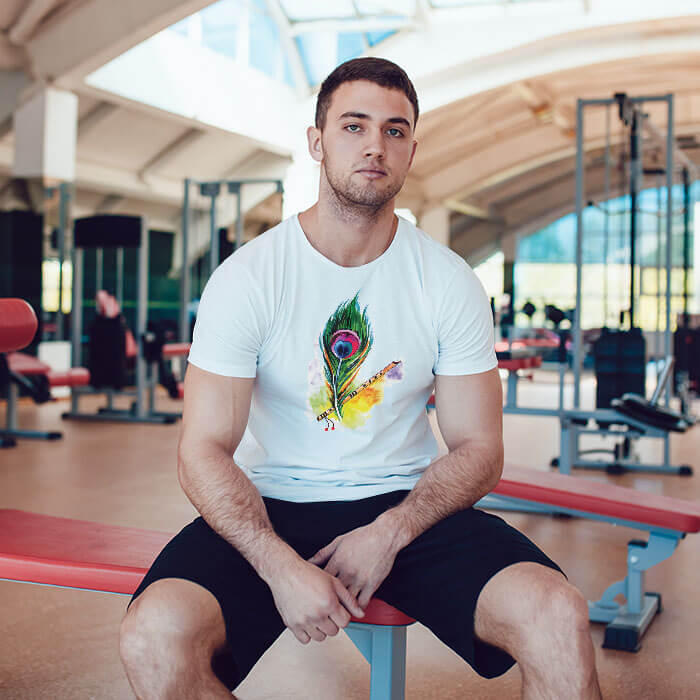 Round Neck
Color: White
Short Sleeves
Material: Polycotton Fabric
Quantity: 1
Soft and stretchable T-Shirt
Product will be delivered in 3-7 working days.
Actual color might vary slightly from the images shown.
We request that you should provide complete address at which someone will be present to receive the package.
We have limited quantity, one should order before time runs out.
Specification:
Buy Classic Krishna/Murli Portrait Print T-Shirt Online
Size

Large

Medium

Small

XL

XXL