Makhan Chor Krishna Printed White T Shirt
Buy Makhan chor krishna printed white t shirt at affordable cost only at prabhu bhakti. Makhan Chor is a name fondly used by the devotees to address Lord Krishna. This Hindi term means the one who steals butter (Makhan ? butter; Chor ? thief). Many names associated with Krishna or with any god for that matter in Hinduism are deeply symbolic. Shop kanha printed t shirt online.
Makhan Chor Krishna Printed T shirt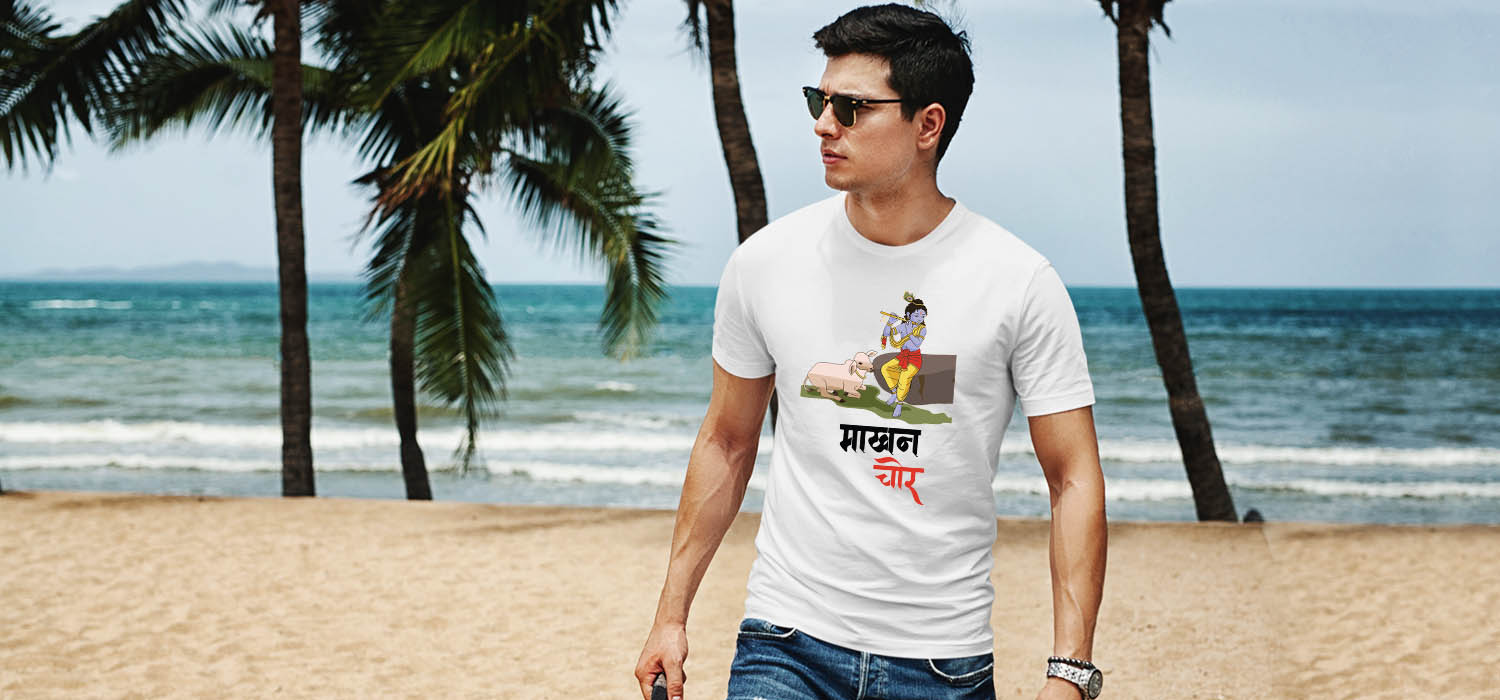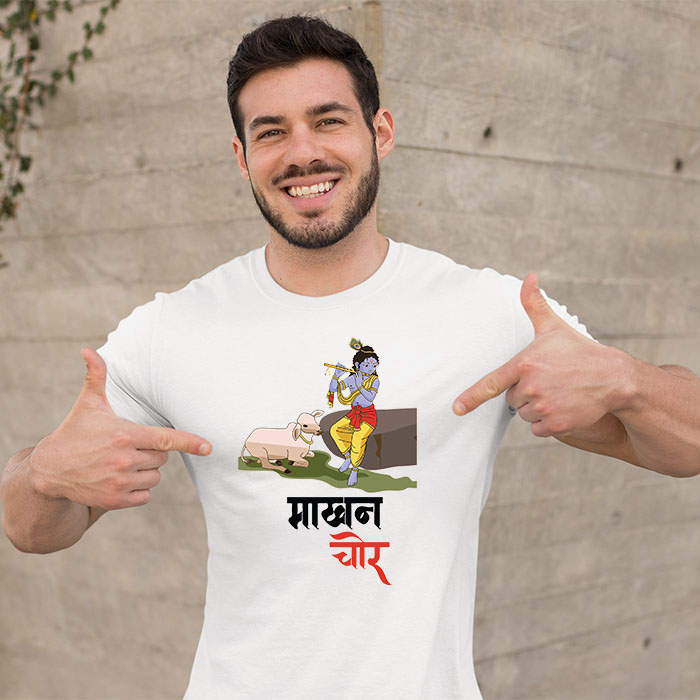 Round Neck
Color: White
Short Sleeves
Material: Polycotton Fabric
Quantity: 1
Soft and stretchable T-Shirt
Product will be delivered in 3-7 working days.
Actual color might vary slightly from the images shown.
We request that you should provide complete address at which someone will be present to receive the package.
We have limited quantity, one should order before time runs out.
Specification:
Makhan Chor Krishna Printed White T Shirt