Mahadev with Trishul Damru Round Neck T Shirt For Men
The Om symbol is a combination of curves, a crescent, and a dot. The meaning of the Om symbol, while purely looking at its visual form, comes from the states of consciousness that Aum represents. FLAT 60% ON ALL TEES SITEWIDE!? Shiva is life, Shiva is potential for life, Shiva is all-encompassing – the universal soul or consciousness. Realizing this Shiva Tattva leads to Ananda or bliss. You?ll always find a snake around his neck, a dumroo in one hand and a Trishul in the other.
Mahadev with Trishul Portrait Printed T-Shirt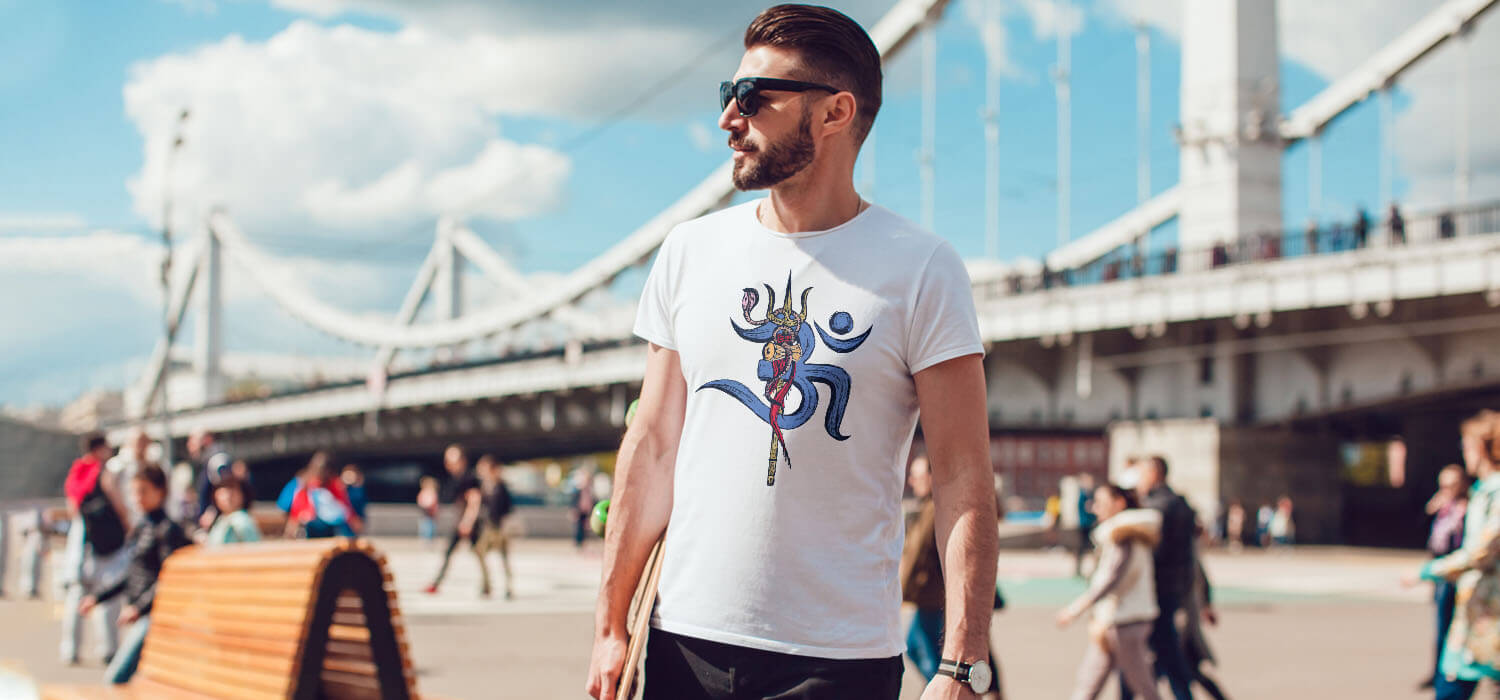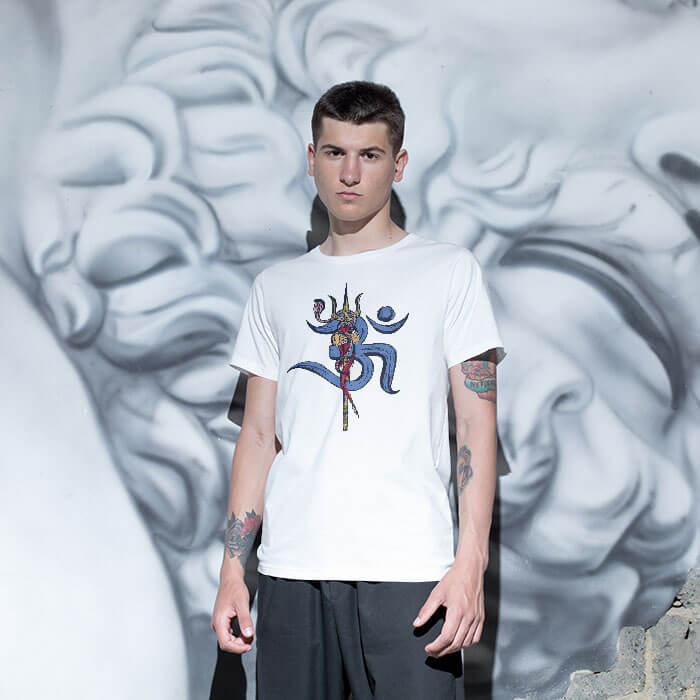 Round Neck
Color: White
Short Sleeves
Material: Polycotton Fabric
Quantity: 1
Soft and stretchable T-Shirt
Product will be delivered in 3-7 working days.
Actual color might vary slightly from the images shown.
We request that you should provide complete address at which someone will be present to receive the package.
We have limited quantity, one should order before time runs out.
Specification:
Mahadev with Trishul Damru Round Neck T Shirt For Men
Size

Large

Medium

Small

XL

XXL