Hanuman Cartoon Style Printed White T Shirt
Buy trending hanuman caroon style t shirt for men only at prabhu bhakti. According to Padma Charit, there was a war between Ravana and Varun Dev, a Lanka king. Then Hanuman ji fought on behalf of Varun Dev. In this war, Hanuman took all the sons of Ravana captive. After the war, Ravana married his granddaughter Anangkusuma to Hanuman.
The Fabric is very comfortable and soft to wear that feel vey pleasing and looks perfect on jeans and any casual wear.
Hanuman Sketch Printed T Shirt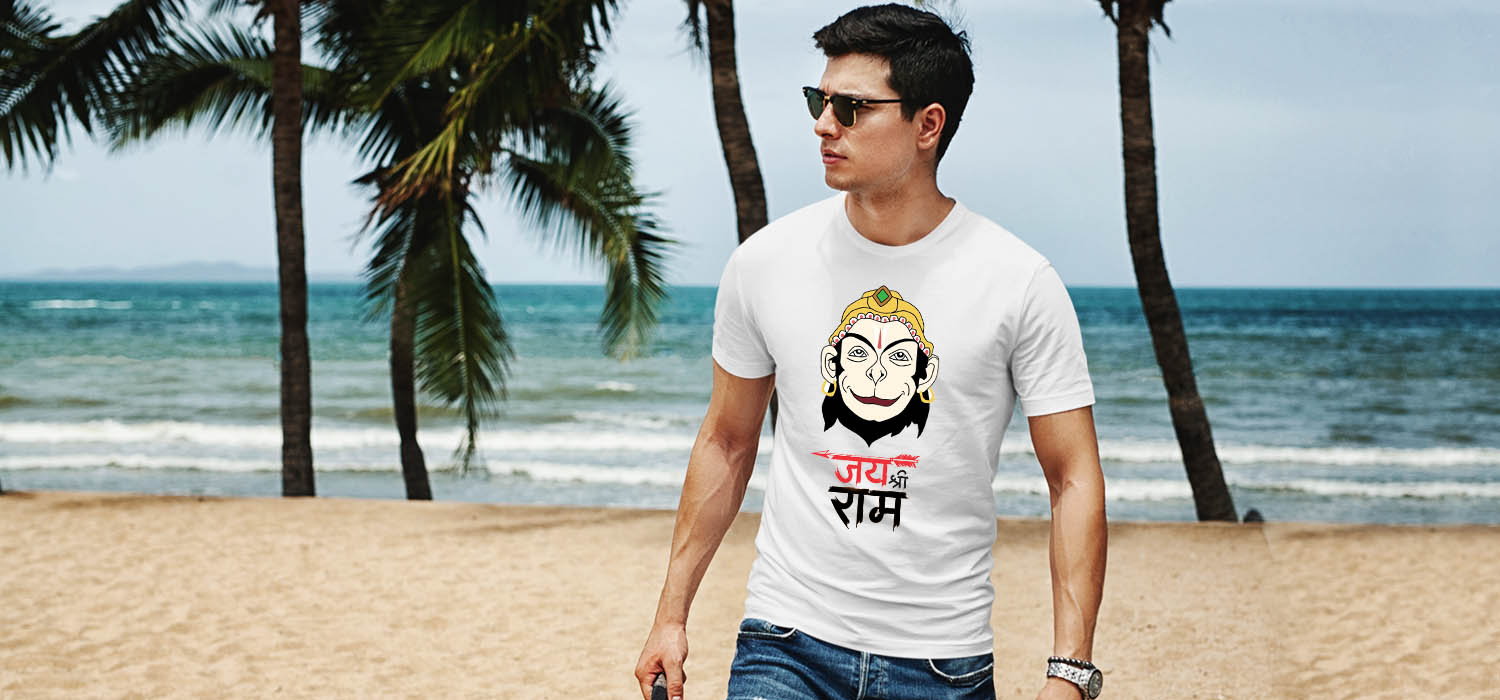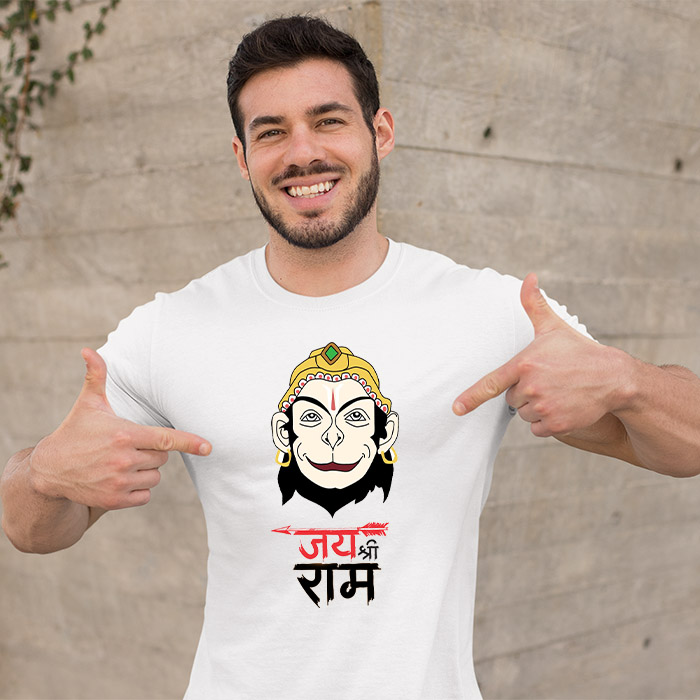 Round Neck
Color: White
Short Sleeves
Material: Polycotton Fabric
Quantity: 1
Soft and stretchable T-Shirt
Product will be delivered in 3-7 working days.
Actual color might vary slightly from the images shown.
We request that you should provide complete address at which someone will be present to receive the package.
We have limited quantity, one should order before time runs out.
Specification:
Hanuman Cartoon Style Printed White T Shirt