Ichha Purti Kachua
इच्छा पूर्ति कछुआ आपकी इच्छाओ को पूरा कर सकता है तथा आपको सुख, समृद्धि और धन की प्राप्ति भी करा सकता है।
Ichcha purti kachhua for longevity, stability, determination, and willpower.
Ichcha purti kachhua Religious (Tortoise) Yantra represents in your life Prosperity and good luck.
क्या आप भी धन प्राप्त करना चाहते है? पैसो से भरा हुआ बैग किसको नहीं पसंद?! मिल सकता है आपको भी ऐसा ही एक अवसर, ले आइये अपने घर इस इच्छा पूर्ति कछुए को, स्वयं दर्शन देने आएगी माँ लक्ष्मी आप के घर, पैसो से भर जायेगी आपकी झोली। कभी नहीं महसुस होगी धन की कमी।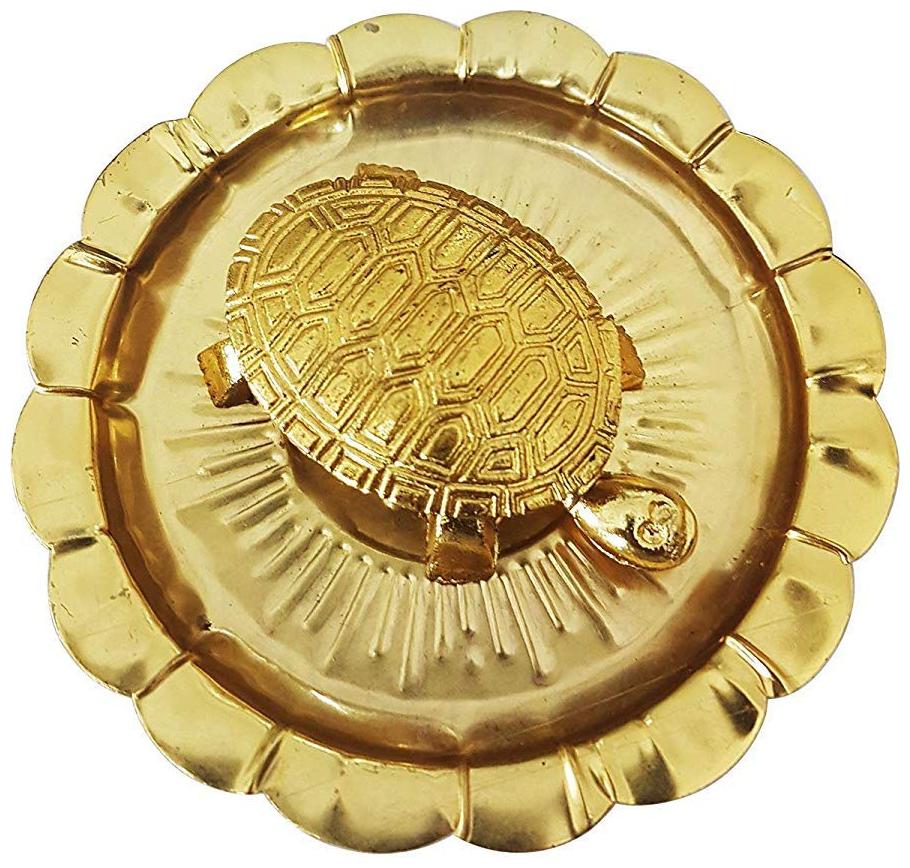 Color: Golden
Product Dimensions: 7.37 x 1.27 x 4.57 cm
Primary material: Brass
What is in the box?: Maa Laxmi Kachua and Thali
Country of Origin: India
Product will be delivered in 3-7 working days.
Actual color might vary slightly from the images shown.
We request that you should provide complete address at which someone will be present to receive the package.
Ichha Purti Stone Kachua (Tortoise) Plate
Ichha Purti Kachua Golden Yantra